First Nations of of so-called canada have an inherent moral right to traverse, hunt, fish, trap and harvest from the land & waters.
In R v. Marshall in 1999, the Supreme Court of Canada upheld treaty rights of Mi'kmaq & Wolastoqiyik to hunt, fish, gather for a "moderate livelihood".
Mi'kmaq fishers in K'jipuktuk (Halifax, NS) recently began a first nations regulated fishery that has since incited violence from settler fishermen who have raided the Mi'gmaw fishing compound; surrounded individuals and kept them inside with threats; cut power to it; ransacked the buildings for equipment; poured chemicals on living lobsters; lit a van on fire and broken windshields; thrown rocks; made direct and specific threats; and, finally, destroyed the compound altogether with the use of arson.
Clearwater – the company for which many of these racist fishermen work for and with – has a relative monopoly on the permit area and have been over-trapping and caught grossly violating conservation efforts.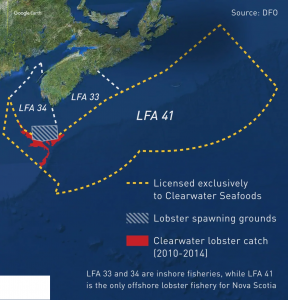 Currently there are two self-regulated Indigenous fisheries; one in Potlotek First Nation and the second in Sipekne'katik. While the Sipekne'katik fishery has been subjected to plenty of racist violence and a hands-off tactic from RCMP, the Potlotek fishery has been subjected to equipment seizures by the Department of Fisheries & Oceans.