SA Energy Group is a 50/50 General Partnership between Robert B. Somerville Co. Ltd. and Aecon Utilities, a division of Aecon Construction Group Inc. Prior to formalizing the General Partnership in April 2017, the companies operated under a formal agreement as Somerville Aecon Joint Venture (SAJV).
They have completed over 1300km of large diameter pipeline across so-called canada and are prime contractors on both the trans mountain & coastal gas link pipeline. They have also been involved in a large number of recent Enbridge pipeline projects and are involved in a large contract with NOVA chemicals near Aamjiwnaang (Sarnia) Ontario.
There is an SA Energy office in Calgary, AB.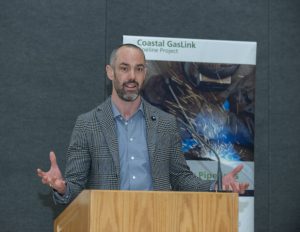 Tyler Madigan is the VP and Managing Director of SA Energy Group
Between Somerville & Aecon, there are office locations in every province.
Somerville | Corporate Head Office
13176 Dufferin Street
King City, Ontario
Canada, L7B 1K5
905 833 3100 | Telephone
905 833 3111 | Facsimile
800 388 5146 | Toll Free
Somerville | Gormley
36 Gordon Collins Drive
Gormley, Ontario
Canada, L0H 1G0
905 833 3100 | Telephone
905 833 3111 | Facsimile
Somerville | Western Head Office
28674 96 Avenue
Acheson, Alberta
Canada, T7X 6J7
587 461 1555 | Telephone
587 461 1550 | Facsimile
Somerville | Calgary
285124 Frontier Road
Rocky View County, Alberta
Canada, T1X 0V9
587-470-7440 | Telephone
587-470-7224 | Facsimile
Somerville | Toronto
767 Warden Avenue
Toronto, Ontario
Canada, M1L 4B7
905 833 3100 | Telephone
905 833 3111 | Facsimile
Somerville | Ottawa
2510 Delzotto Avenue
Gloucester, Ontario
Canada, K1T 3V7
613 822 7112 | Telephone
613 822 7451 | Facsimile